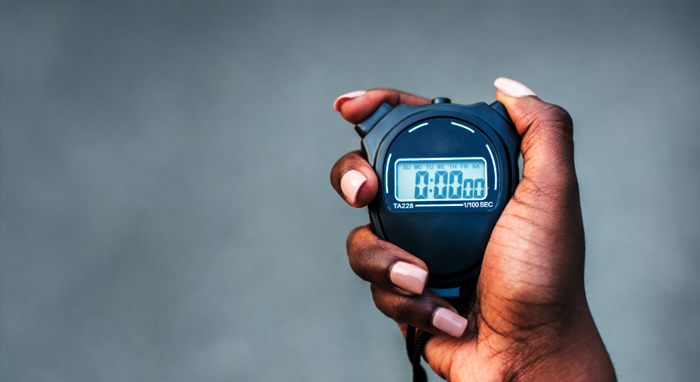 As a veterinarian, taking care of animals is your top priority. Sure, it is easy to get swept into the day-to-day motions of nursing animals back to health. But let us not forget about an equally important part of being a vet- running your website.
When your website takes five seconds to load, about 37% of visitors will leave. To add insult to injury, the veterinary industry averages about a four-second load time as a whole.
This is exactly why your vet site needs page speed optimization. Even if it feels fast to you, it might be underperforming in essential metrics that keep it visible in search.
What Is Page Speed Optimization?
Page speed optimization is what it sounds like. It involves how rapidly a single page of your website loads- like the home page, for example. This includes images, buttons, graphics, input forms, the whole deal.
But before we get any further, let's define a few things. There is a difference in site speed and page speed. Yes, they sound similar, but they are not quite the same. Business owners who are unfamiliar with web development or SEO tend to get these two metrics confused. And we don't blame you.
Site Speed Vs. Page Speed
Think of your site speed as how fast your website loads as a whole. This metric takes into account an average of select pages on your site. So, it's a general overview but not "uber specific".
However, your page speed is far more specific. Let's say you want to see how quickly your "About Us" page is loading for users. Testing the speed for that particular page will reveal in-depth insights that your site speed just cannot tell you.
So, to sum it up, your vet business should be focusing on page speed at the minimum.
Benefits to Veterinary Website Page Speed Optimization
Site page speed optimization is critical, especially considering the new SEO updates Google is rolling out this year. You want to be seen by prospective clients- aka needy pet owners- among search engines. So, there are obviously benefits to optimizing your veterinary website.
Better User Experience
Page speed definitely contributes to your ranking factor in search algorithms. On top of that, it also impacts user experience.
Imagine that you went to visit a website for the very first time. After clicking or typing in the link, you get a blank page with a loading icon. You start scrolling as images load, but every scroll jumps you to a new part of the page as more content loads.
You're frustrated, so you decide exploring the website isn't worth it.
When you identify problems or areas of improvement on each page, you solve potential pitfalls with the user experience. This improves your rankings and keeps visitors moving to convert into clients.
Higher Conversions
Piggybacking off that last point, another benefit to page speed optimization is higher conversion rates. This is simple. An easy browsing experience means a happy user and someone who is more likely to convert.
The goal of digital marketing and web development is to make it too easy for someone to shop, subscribe, or perform an action on your site. This is something the e-commerce giant Amazon does exceptionally well.
Better Crawling
We have already touched on this benefit a bit. But it is important, so we will mention it again. Page optimization means an increase in how many individual pages Google can crawl and, thus, index for search.
More indexed pages mean a higher probability for a better ranking for specific pages. For example, someone might search for a specific service + your business name. If properly crawled, that unique page should pop up on the first page of search results- not necessarily your home page.
Pro tip: Longer load times equal less bandwidth for Google to crawl your whole website. So, optimizing your veterinary site for speed means more opportunities for indexing.
Try These Best Practices
To avoid a clunky UX for your vet site, try these best practices. Just being aware will help you avoid common mistakes.
Optimize images and compress them.
Minimize extra code like HTML, CSS, Java, etc.
Ensure your server is responding efficiently.
Go the JPEG route for images.
Set a long-term cache expiry date for quicker loading.
Minimize page redirects as much as possible.
Veterinarian SEO Marketing Agency
Does your vet website need to be optimized for page speed? Do you want to make sure prospective clients can easily find and navigate your website? We thought so too.
Our marketing agency purely specializes in the veterinary and animal care industry. That means not only will you be working with SEO professionals, but you'll also be working with a team who loves animals as much as you do.
If you are excited about getting seen in search engines and improving your online presence, schedule a demo with us today. We can't wait to meet you (and your furry friend)!