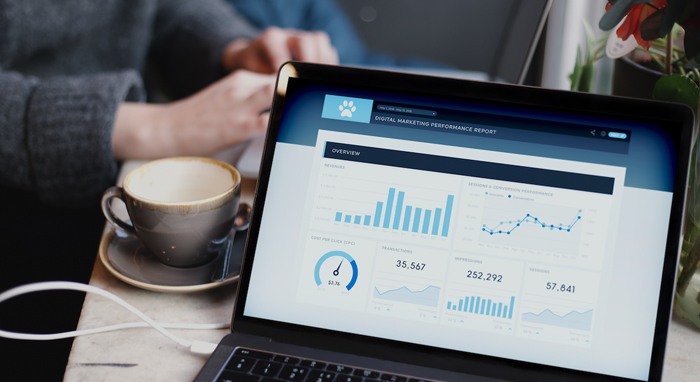 You own a local veterinary clinic or work for a veterinarian. Either way, you need to attract clients to your physical location. You have a presence on social media, so how else do you attract them other than paid ads?
Local SEO for your vet practice is the answer to your place-based marketing dilemma. This tactic is perfect for businesses who want to appear in Google or Apple maps and ping for a specific location.
Before we dive into the heart of the discussion (how to rank higher), let's talk about why you should care about local SEO in the first place. Keep scrolling.
Why Care About Local SEO?
Local SEO (search engine optimization) is vital if your business operates based on location. You won't see digital-only companies optimizing much for any specific area. And the reason is simple: their operations are virtual, which means they can target clients from anywhere in the nation.
However, veterinarians must have an actual clinic to perform animal care. This goes without saying, but you cannot operate on an animal over the internet. The idea is curious, though.
You can actually use your location to your advantage in two ways.
Connect with Nearby Clients
Let's say you live in New Jersey, and your pet just got sick for the first time. Immediately, you will search for vet clinics near you. Now, why is that important from a business standpoint?
When you optimize for local SEO, you are telling Google to show your business to people in the area. That means connecting with nearby clients who are already in need of & searching for a nearby vet.
Local SEO gives you a digital presence within your community and a way for locals to easily find you.
Free (Not Pay Per Click) Local Web Traffic
We don't have to tell you that advertising can get expensive. The beauty of local SEO is that it also brings free web traffic. Boosting your location-based ranking means one more opportunity to show up in search results.
And more opportunities to appear in local search means a heightened flow of traffic that you can convert into customers.
Mobile Is Dominating
The reign of mobile web browsing is upon us. Even Google is starting to prioritize a website's mobile experience over desktop. If everyone has a smartphone on them all the time, that means they are likely using it to find, search, and vet businesses.
By 2021, the use of mobile devices will influence about $1.4 trillion in local sales. A staggering 97% of people will learn about a local business via the internet than anywhere else. Also, 88% of people searching for a local company will call or visit the business within a day.
5 Ways To Rank in Local Search as a Veterinarian
Now that we understand the why, let's talk about the how. We recommend following these five steps to help boost your local SEO strategy.
Utilize Keywords
Keywords, keywords, keywords. In the world of SEO, keywords are like mile markers and direction signs. They connect the searcher with content that matches the terms they are searching for. Here's an example. If your veterinary practice is located in Atlanta, GA, try using the phrase "Atlanta veterinarian" in your website, social media, and marketing materials.
Optimize Based on Keywords
Once you figure out the right keywords to use, start adding them to your site. This includes everything from front-page text to titles, meta descriptions, alt text, body text, etc. You get the picture. We also recommend using one or two of those location-specific keywords in your social media bios.
Get Backlinks
Backlinks are another way Google determines the validity of your website. Try to get backlinks from credible websites with high domain authority. Guest posting and developing relationships with other local businesses is a good way to get started.
Claim Your Pages
Have you secured the same handle on all social media platforms? The reason this is important is for brand security reasons, so to speak. Reserve your business handle on everything from Instagram to TikTok to prevent others from using your business @name. Don't forget to claim your veterinary pages on all the major directories, like Yelp and Bing.
Ensure Consistency
Since you are claiming your presence on all the searchable directories, keep it consistent. You want all of your vet business' information to remain the same across platforms to avoid confusion. From an SEO viewpoint, Google will reward your site when you remain consistently accurate across the internet. Update old contact information (everywhere) and even keep the spelling of certain words the same.
Veterinarian SEO Marketing Agency
Does your vet website rank locally? Do you want to make sure prospective clients can easily find and navigate your website? We thought so too.
Our marketing agency purely specializes in the veterinary and animal care industry. That means not only will you be working with SEO professionals, but you'll also be working with a team who loves animals as much as you do.
If you are excited about getting seen in search engines and improving your online presence, schedule a demo with us today. We can't wait to meet you (and your furry friend)!